The Keys to the Kingdom – Volume Two – Detours that Are Deadly
$16.95 – $21.95
One of the greatest innovators in the world of entertainment was P.T. Barnum.  Barnum, simply put, had a gift for finding value in just about anything and everything.  Years before he ever got into the traveling circus business that would come to be known as Barnum and Bailey's Greatest Show on Earth, he was promoting a woman named Joice Heth as being 161 years old and George Washington's nanny!  Joice was a blind black woman, and people would travel for miles just to look at this old, wrinkled woman who would periodically mention something about little George.  She became an even bigger hit when Barnum anonymously circulated a rumor that she was really a robot being controlled by a ventriloquist!
One of the foundational principles P.T. Barnum lived and operated by was the idea that people love to be fooled.  This second of three volumes in the trilogy Keys to the Kingdom will focus on spiritual distractions that must be avoided at all costs.  Satan is a master of disguises as well as being a trickster with an uncanny (and unholy) ability to deceive the best of Christians.  He is a master promoter, and he loves to capture the world's attention and cause them to think that his way is the best way.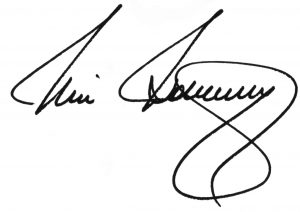 Description
Books from BCA Publications are authored by our pastor, Dr. Mike Holloway.  Each book is carefully studied and prepared from the King James Bible, so you can be confident that it is doctrinally sound.  Our material has been used in an independent, fundamental, soul winning, separated, Baptist church since the founding of our college in 1993.
This book is available in three options:
• Hardcover – available for purchase here in our online store
• Paperback – available for purchase here in our online store
• Ebook – available for purchase in our Amazon store
Orders typically ship within 1-2 business days.
If you have any questions or concerns, please feel free to contact us via the chat widget at the bottom left-hand corner of your screen, email at [email protected], or call 765.452.3429.
Additional information
| | |
| --- | --- |
| Weight | 1.2 lbs |
| Dimensions | 9 × 6 × 1 in |
| Cover | Paperback, Hardcover |