The Issues of Life – Volume 3
$15.00
This three-volume series is jam packed with practical Biblical advice that deals with many relevant topics that Christians will face.  The series contains three volumes and a total of seventy-five lessons that cover topics including how to deal with arguments, prejudice, church membership and death.
For example, wealthier people around the world love to use funerals to display not just a sign of grief but also their wealth.  Michael Jackson's funeral cost one million dollars while Princess Diana's came in at five million.  The most elaborate funeral in history, however, was that of Alexander the Great which took two years to plan at a cost of six hundred million dollars!
What needs to be accomplished when planning our own funeral?  This lesson stresses our need to (1) Prepare to meet God, (2) Prepare to say good-bye to friends and foes, (3) Prepare to let go, and (4) Prepare to make a statement when we die.  How?  Statement #1 is – I love my church! Every church member should consider including his church in his will.  Statement #2 – I love my God!  Cremation is cheaper than a traditional funeral, but it does not reflect God's view in the Bible of honoring the body that God gave to us.  Statement #3 – I love my family!  The best way to help our family during the funeral is to have a preacher who is willing to give the plan of salvation and use a time of loss as an opportunity to win the lost which could include a family member.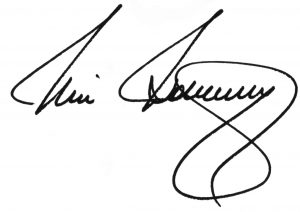 Description
Sunday school lessons from BCA Publications are authored by our pastor, Dr. Mike Holloway.  Each lesson is carefully studied and prepared from the King James Bible, so you can be confident that it is doctrinally sound.  Our material has been used in an independent, fundamental, soul winning, separated, Baptist church since the founding of our college in 1993.
Each book is wire-bound for ease of use while teaching and preaching.
Orders typically ship within 1-2 business days.
If you have any questions or concerns, please feel free to contact us via the chat widget at the bottom left-hand corner of your screen, email at [email protected], or call 765.452.3429.
Additional information
| | |
| --- | --- |
| Weight | 1 lbs |
| Dimensions | 11 × 8.5 × 1 in |