The Holy Spirit
$15.00
Since the beginning of the Pentecostal movement that began with the Azuza Street Revival in the early 1900s, Baptists have been shy about teaching or preaching about the work and Person of the Holy Spirit.  The Pentecostal movement claimed to have discovered the lost miracle of speaking in tongues, and they began spreading heresy about the Holy Spirit.  As the Charismatic Movement took hold in the 1960s, they continued their false teachings of the Holy Spirit.  As a result, so many wonderful truths about the Holy Spirit have largely remained untouched.  This series contains eighteen lessons that delve into various aspects of the Holy Spirit and His ministry to mankind.  He is a Person and needs to be re-discovered by people who are willing to study the Scriptures instead of seeking an experience.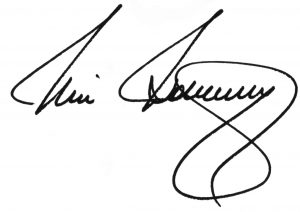 Description
Sunday school lessons from BCA Publications are authored by our pastor, Dr. Mike Holloway.  Each lesson is carefully studied and prepared from the King James Bible, so you can be confident that it is doctrinally sound.  Our material has been used in an independent, fundamental, soul winning, separated, Baptist church since the founding of our college in 1993.
Each book is comb-bound for ease of use while teaching and preaching.
Orders typically ship within 1-2 business days.
If you have any questions or concerns, please feel free to contact us via the chat widget at the bottom left-hand corner of your screen, email at [email protected], or call 765.452.3429.
Additional information
| | |
| --- | --- |
| Weight | 1 lbs |
| Dimensions | 11 × 8.5 × 1 in |