The Book of Genesis
$25.00
When it comes to a favorite book of the Bible, certain ones come to mind.  Some have chosen to read one Proverb every day and do so in order to get their mind and heart right for the many decisions that will be made on that particular day.  Others have found comfort in the Psalms; and whenever they feel stressed or defeated, they flee to the Psalms to find a healing balm.  However, if we can have our favorites, perhaps the book of Genesis could be viewed as God's favorite because it reveals the beginning of God's dealings with mankind, the promise of a Savior, and the tragic effects of sin.  It is arguably the most hated and despised book in the Bible as well as the most ridiculed simply because it begins with God and His creation of everything.  It continues to stand against the theories of man's beginning as well as Satan's attempts to discredit our beliefs.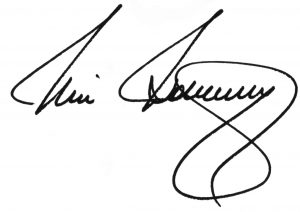 Description
Sunday school lessons from BCA Publications are authored by our pastor, Dr. Mike Holloway.  Each lesson is carefully studied and prepared from the King James Bible, so you can be confident that it is doctrinally sound.  Our material has been used in an independent, fundamental, soul winning, separated, Baptist church since the founding of our college in 1993.
Each book is comb-bound for ease of use while teaching and preaching.
Orders typically ship within 1-2 business days.
If you have any questions or concerns, please feel free to contact us via the chat widget at the bottom left-hand corner of your screen, email at [email protected], or call 765.452.3429.
Additional information
| | |
| --- | --- |
| Weight | 2 lbs |
| Dimensions | 11 × 8.5 × 1 in |