Navigating the Storms of Life Volume 2
$25.00
It is not easy being the second man.  It is not easy living and working in the shadow of a great person.  In an orchestra, it is called playing second fiddle.  It means that you're good, but not good enough to be a first chair violinist.  In football, it is called the second-string quarterback.  In basketball, it is referred to as being the sixth man.  No matter what it is called, it is referring to a position where a talented individual is doing a lot of the important work and yet he is typically getting much less praise or attention than the person they are working with or for.  It is such a difficult role to fill because it deals with pride.  Pride will always be an ongoing problem in the flesh.  Here is the thing that is huge!  That second-string person's role is huge!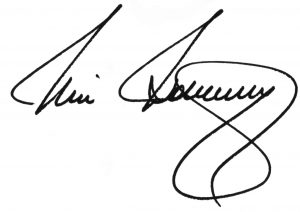 From the sermon titled "The Man Who Got No Respect."
Description
Sermon series from BCA Publications are preached by our pastor, Dr. Mike Holloway and co-pastor, Dr. Jim Willoughby.  Each sermon is carefully studied and prepared from the King James Bible, so you can be confident that they are doctrinally sound.  Our material has been used in an independent, fundamental, soul winning, separated, Baptist church since the founding of our college in 1993.
Each sermon series comes in a protective 2-ring album, one sermon per CD stored in protective sleeves.
Orders typically ship within 1-2 business days.
If you have any questions or concerns, please feel free to contact us via the chat widget at the bottom left-hand corner of your screen, email at [email protected], or call 765.452.3429.
Additional information
| | |
| --- | --- |
| Weight | 2 lbs |
| Dimensions | 8 × 7 × 3 in |