Nathaniel Greene Freedom Quote Art Print
$2.50
While preparing a sermon on suffering after having celebrated Independence Day, I thought back to the sacrifices that our founding fathers made, and I feel that we sometimes take their sacrifices for granted.  I started thinking about the suffering that God wants us to go through and the suffering that these men went through, and I compiled a list of quotes to live and die by.  Most Americans are familiar with most of these quotes such as, "Give me liberty or give me death," by Patrick Henry.  However he also said, "I am not a Virginian.  I am an American."  One of the biggest mistakes that Robert E. Lee made was putting Virginia over the United States.  I like Patrick Henry's attitude.  Edmund Burke said, "The only thing necessary for the triumph of evil is for good men to do nothing."  The amazing thing about this quote is that Edmund Burke was not even an American.  He was British!  He was taking our side in Parliament trying to tell Parliament to go easy on the Americans as they were only trying to be free, and there was nothing wrong with that desire.  My hope is that these quotes will motivate and encourage you as they have done for me.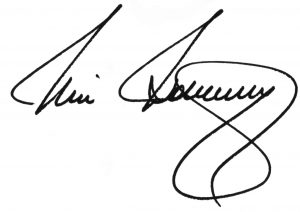 Dr. Mike Holloway
Founder and President of Baptist College of America
Description
The Freedom Quote Collection is a collection of ten favorite quotes made by the founding fathers of the United States compiled by our pastor, Dr. Mike Holloway.
Each quote has been designed and arranged as white text with an American flag background and white border.  These art prints would make a great addition to any home or office space.
Each listing in this collection is a digital download file and DOES NOT include a physical product.  (Refunds will not be given for failure to read the listing description.)
When you complete your purchase, you will receive a link to download your file which you can then use to order prints from your preferred photo printing platform such as Shutterfly.  You will receive two files per listing.  One is sized for photo printing or wall mounts.  The other is sized specifically for canvas prints (extra room is allotted around the border to allow for the canvas to stretch around a frame).  Recommended printing size is 8 x 10.
You can get the entire collection of Freedom Quotes at a discounted rate by purchasing the entire bundle here.