The Successful Christian Life
$15.00
There are two kinds of success that must be distinguished.  The first is determined by the world and consists of things such as prestige and wealth.  This kind of worldly success, however, appeals to our fleshly desires which means any satisfaction derived is short-lived.  The second type of success is biblically based and revolves around lives that are lived with pleasing God as our goal.  The Successful Christian Life provides a step-by-step guide in how to do just that.  Beginning with finding balance in our lives, these lessons touch upon how to deal with temptation and worry as well as how to increase our faith.  These lessons also provide practical spiritual checklists that can guarantee our spiritual growth as well as the heavenly rewards to be pursued and spiritual weapons that need to be mastered.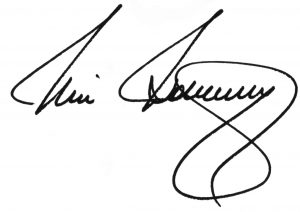 Dr. Mike Holloway
Author, Founder, and President
Description
Sunday school lessons from BCA Publications are authored by our pastor, Dr. Mike Holloway.  Each lesson is carefully studied and prepared from the King James Bible, so you can be confident that they are doctrinally sound.  Our material has been used in an independent, fundamental, soul winning, separated, Baptist church since the founding of our college in 1993.
Each book is comb-bound for ease of use while teaching and preaching.
Orders typically ship within 1-2 business days.
If you have any questions or concerns, please feel free to contact us via the chat widget at the bottom left-hand corner of your screen, email at [email protected], or call 765.452.3429.
Additional information
| | |
| --- | --- |
| Weight | 1 lbs |
| Dimensions | 11 × 8.5 × 1 in |