The Life of Christ – Volume 2
$15.00
The life of Christ has been approached from a variety of directions, but this two-volume series is somewhat unique in that each lesson not only addresses the various highlights of His life, but it does so from more of a devotional view.  Aspects of the Lord's life are described, yet they are placed alongside our own lives so that obvious comparisons can be made.  We are not treated to a purely historical and factual setting but one that forces us to examine our own lives as well.  An example is found in relation to the matter of the Lord's earthly parents.  Why were Joseph and Mary chosen?  They were chosen because they met specific requirements important to God the Father.  They were people of character (Mt. 1:19); they had a teachable spirit (Mt. 1:19-20, 24); they possessed balance (Mt. 1:25); they were obedient (Mt. 2:13-14); they had a keen sense of duty (Lk. 2:25-29); and they were humble (Lk. 2:42-49).  These are the same qualities that God also wants to find in all of our lives as well.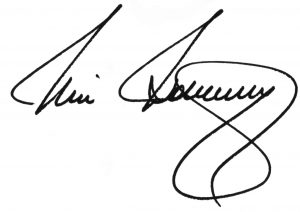 Description
Sunday school lessons from BCA Publications are authored by our pastor, Dr. Mike Holloway.  Each lesson is carefully studied and prepared from the King James Bible, so you can be confident that it is doctrinally sound.  Our material has been used in an independent, fundamental, soul winning, separated, Baptist church since the founding of our college in 1993.
Each book is comb-bound for ease of use while teaching and preaching.
Orders typically ship within 1-2 business days.
If you have any questions or concerns, please feel free to contact us via the chat widget at the bottom left-hand corner of your screen, email at [email protected], or call 765.452.3429.
Additional information
| | |
| --- | --- |
| Weight | 1 lbs |
| Dimensions | 11 × 8.5 × 1 in |