The Book of Job
$15.00
One of the most fascinating and significant books in the Bible is the book of Job but not for the reasons usually given.  Yes, it provides the conversation between God and Satan that allows us to view Job's trials from a different vantage point than Job had.  Yes, it provides a series of trials and tragedies that help us to develop the inner strength and reliance upon God during our own difficulties.  However, there is another element that makes this book even more powerful and rich. Job lived prior to Moses which makes his trials of an earlier date than those experienced in the wilderness wanderings. The significance is that the book of Job provides one of God's first messages to His people, and that message is bad things happen to good people!  It nails down God's sovereignty and our responsibility to trust Him in all things and at all times.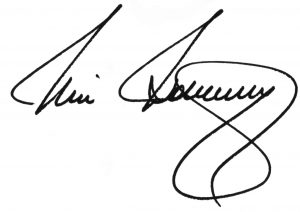 Description
Sunday school lessons from BCA Publications are authored by our pastor, Dr. Mike Holloway.  Each lesson is carefully studied and prepared from the King James Bible, so you can be confident that it is doctrinally sound.  Our material has been used in an independent, fundamental, soul winning, separated, Baptist church since the founding of our college in 1993.
Each book is comb-bound for ease of use while teaching and preaching.
Orders typically ship within 1-2 business days.
If you have any questions or concerns, please feel free to contact us via the chat widget at the bottom left-hand corner of your screen, email at [email protected], or call 765.452.3429.
Additional information
| | |
| --- | --- |
| Weight | 1 lbs |
| Dimensions | 11 × 8.5 × 1 in |