Acts – The Book of Bridges
$25.00
The book of Acts is a special and unique book that serves a vital purpose unlike any other book.  Its purpose was to build a bridge between the Old and New Testaments.  With the coming of Christ, everything changed!  Israel was being set aside while the church was coming into view.  Judaism was being replaced by Christianity.  Prophets were being replaced initially by apostles and then by pastors.  Even the ministry of the Holy Spirit was being changed from outwardly working through a person to an indwelling of each born-again believer.  How were people to accept these many changes and transformations?  A spiritual bridge was needed that would allow God's people to move from the land of the Old Testament to the New Testament, and God used the book of Acts to provide for this spiritual migration.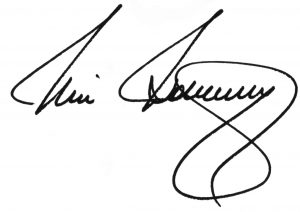 Description
Sermon series from BCA Publications are preached by our pastor, Dr. Mike Holloway and co-pastor, Dr. Jim Willoughby.  Each sermon is carefully studied and prepared from the King James Bible, so you can be confident that it is doctrinally sound.  Our material has been used in an independent, fundamental, soul-winning, separated, Baptist church since the founding of our college in 1993.
This sermon series is available in two options:
• CD option comes in a protective 2-ring album, one sermon per CD stored in protective sleeves.
• USB option comes on a business card size flash drive with slot for a key ring or lanyard (key ring or lanyard not included).
Orders typically ship within 1-2 business days.
If you have any questions or concerns, please feel free to contact us via the chat widget at the bottom left-hand corner of your screen, email at [email protected], or call 765.452.3429.
Additional information
| | |
| --- | --- |
| Weight | 2 lbs |
| Dimensions | 8 × 7 × 3 in |
| Format | CD, USB |